This Article is based on the Official Translations of the Light Novel series!
The Light Novel series is the source material for the adaptation of the Anime and Manga series. The information and terminology on the article will be based on the source material rather than the adaptions.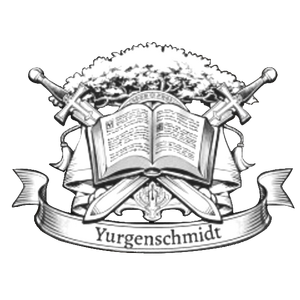 The Sovereignty is the name of the central area of Yurgenschmidt.
Geography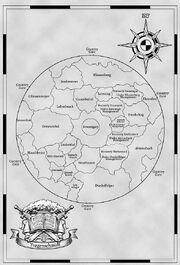 The Sovereignty is bordered by the following territories:
Gaussbuttel to the North
Neuhausen to the South
Berschmann to the Southwest
Lindenthal to the Southwest
Drewanchel to the West
Lehmbruck to the Northwest
Former territory of Trostwerk to the Northeast
Former territory of Scharfer to the East
Former territory of Werkerstock to the Southeast
Enviroment and Climate
The hill on which the Royal Academy stands is surrounded by a large forest of conifers[1].
People and Leadership
The sovereignty is the place where the royal palace stands and subsequently home of the entire royal family. Apart from the King himself this includes first prince and heir to the throne Sigiswald, second prince Anastasius and Anastasius' betrothed Eglantine.
Notable Locations
History
According to legends, this central part of the country was where the gods appeared before the first king and chose him as the ruler of this new country and allowed him to make the first copy of the bible, at exactly the point where later the Royal Academy would be erected.
After the civil war, the ranks of nobles within the sovereignty were severely depleted. To fill the ranks many nobles and priests from other duchies were called to the sovereignty, exacerbating the mana shortage caused by the purges even more.
References
Navigation | May contain spoilers